Serving building professionals since 1967
The specificity of MABI? It's as much about the user as about the work itself. This means reliable and powerful equipment that is easy to transport, use and maintain.

We help you succeed in your projects, save time!
Your expectations
Solutions tailored to specific needs
Simple and fast uses
Reliable and safe equipment
Technical advice
Our engagements
A complete and structured professional range
The availability and responsiveness of our sales department
Qualified technicians
MABI service, quality and innovations
Building renovation : our services
Technical training for wood / masonry treatment
To help you to get started, MABI provides field support for your new projects.
Jérôme (technician for 10 years) and Fabien (technician for 25 years) support you:
– Presence by your side on the job, explanation of the treatment methodology
– Demonstration of equipment and practical training for injection and spraying
– Information and details of pathologies (termites, dry rot, wood beetles …)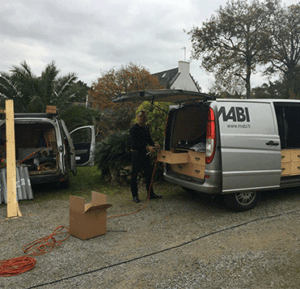 Commercial visits
To strengthen our relationship of proximity and trust, we visit you at your office to meet your expectations:
– Demonstrations of equipment
– Deliveries on site – Interventions for light maintenance
– Technical training
– Removal of equipment for after-sales service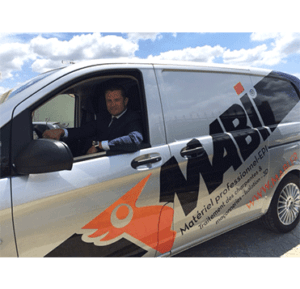 Marketing
Personalized selling tools (explanatory leaflets of the treatment methods, roller banners for your exhibitions, entomologist case to better visualize wood-boring insects and termites, technical assistance videos). Demonstrations, Technical and sales training,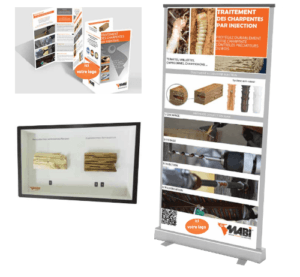 Maintenance Tips & Service
Our team of technicians in the workshop and our field sales representatives are trained to work on our products and provide you with various maintenance tips. Thus, in addition to repair in our workshops, we offer equipment demonstrations, technical training and light maintenance during commercial visits in your area. All with an optimal reactivity. To keep a reliable and efficient material, a simple and fast maintenance after each use is recommended.
For all our pumps, it is recommended to:
– Clean strainer and gun filter
– Rinse and clean the pump and hoses with appropriate cleaning agent
– Check oil level
– Store equipment in a frost-free place